"

Aiko & Annika

", a short film that I created starting in 2018.
The film is a solo project, so I did everything from start to finish.
Following are stills from the film, as well as some additional materials from the project.
Some of my storyboard and layout work from me and my team's graduation film "

Good Job

".
Some of my background color design work and character design exploration from the same project.

Background line art by Techin Chen.
Materials from

"Top Game"

, a narrative exercise from 2019.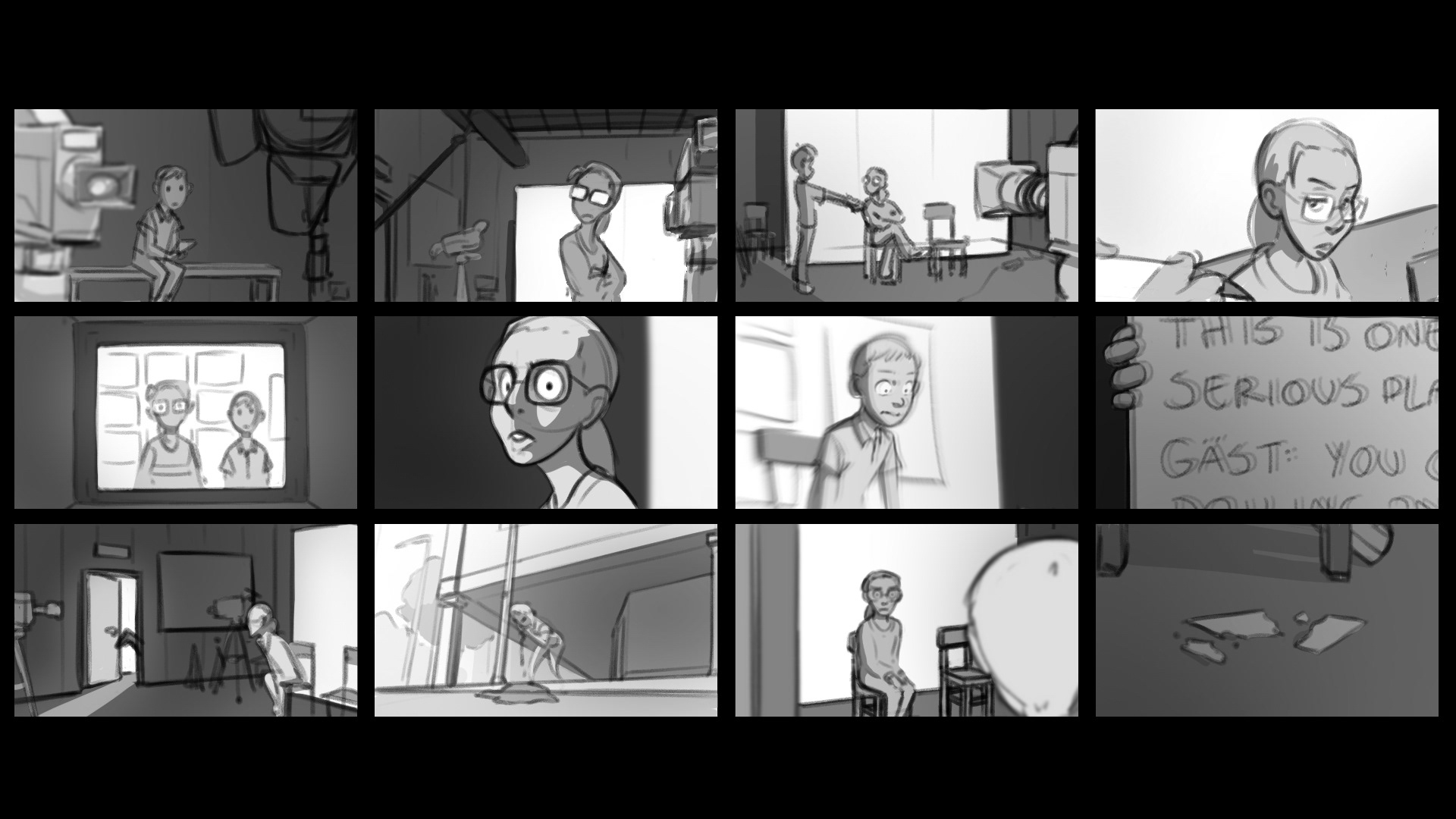 Some assorted imagery from various personal projects of mine throughout the years.